PW85, PW100
SIDE-FEEDING / WATER COOLING / DIE FACE CUT – RECYCLING MACHINE
Materials to be applied: PE, PP, PS, ABS, Film, Bottle, and Sheet.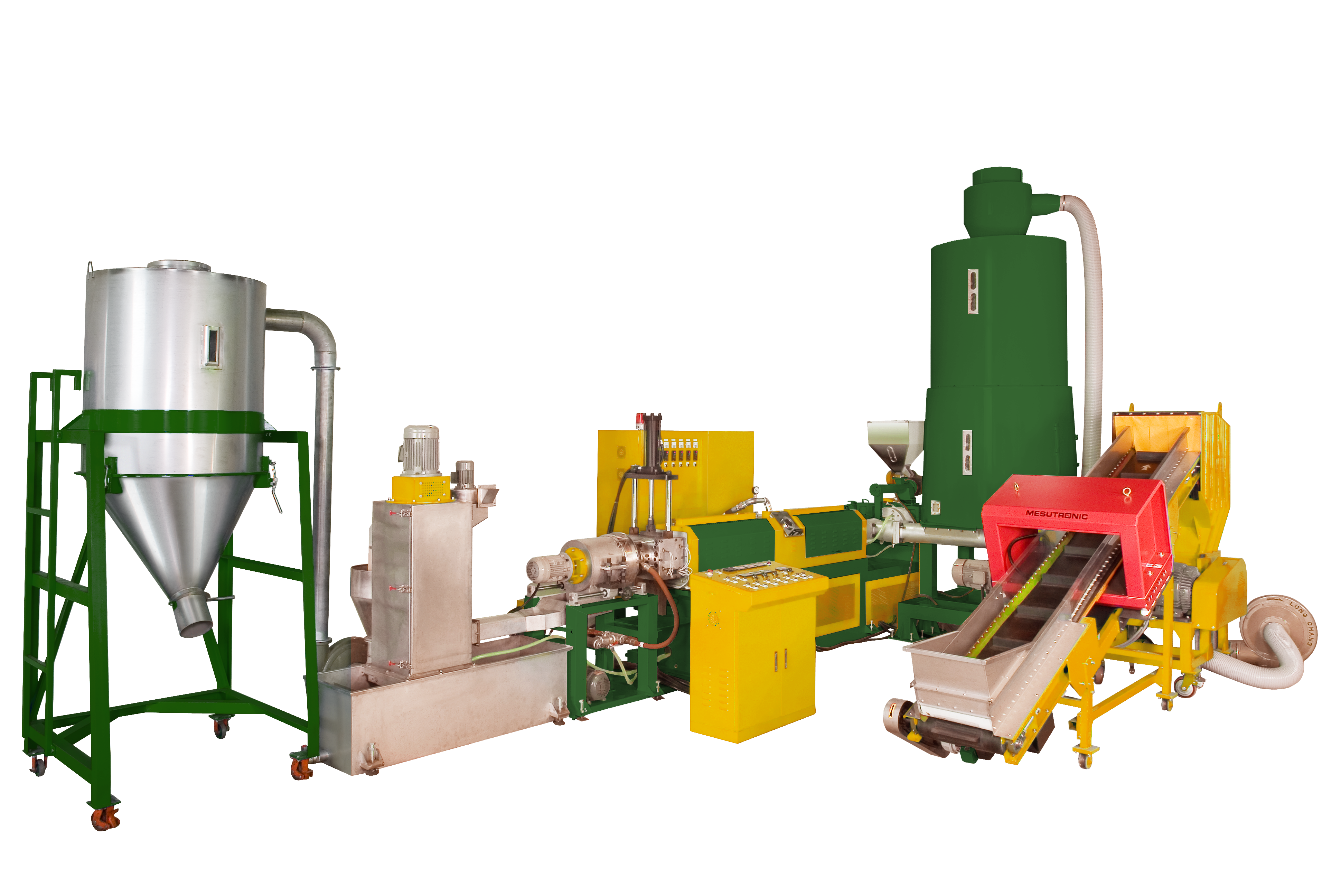 Crushing, extrusion and pelletizing three-in-one system can save space, reduce energy consumption, and lessen labor costs.

Vent on the Barrel to evaporate the volatiles from the Recycle Material.

Die Face water-cooling for easy operation.

Conveyor material loader provides a safe working environment.

The Vertical Centrifuges separate and dry the Pellets faster.

Pressure gauge meter display to maintain good production and operator safety.
Second extruder

Magnetic Metal detector (Made in Germany)

Water Cooling Tower

Vacuum Pump

Chiller

Non-Stop Screen Changer

Vibratory Sorting Machine

Nip Roll Device
| Model |  Max Output | Extruder Main Motor | Side Feeding Motor |
| --- | --- | --- | --- |
| PW85 | 200Kg/Hr | 60HP+AC inverter | 7.5HP |
| PW100 | 350Kg/Hr | 100HP+AC inverter | 10HP |
Specifications subject to change without notice.